At the end of the show, extend your evening with a night stroll staged by Bruno Seillier inside the Dôme Church.
The Dôme Church is an amazing place at the heart of the Invalides: it was a chapel under the monarchy, and became a Mars Temple under the revolution, and since the 1st Empire it is a military pantheon.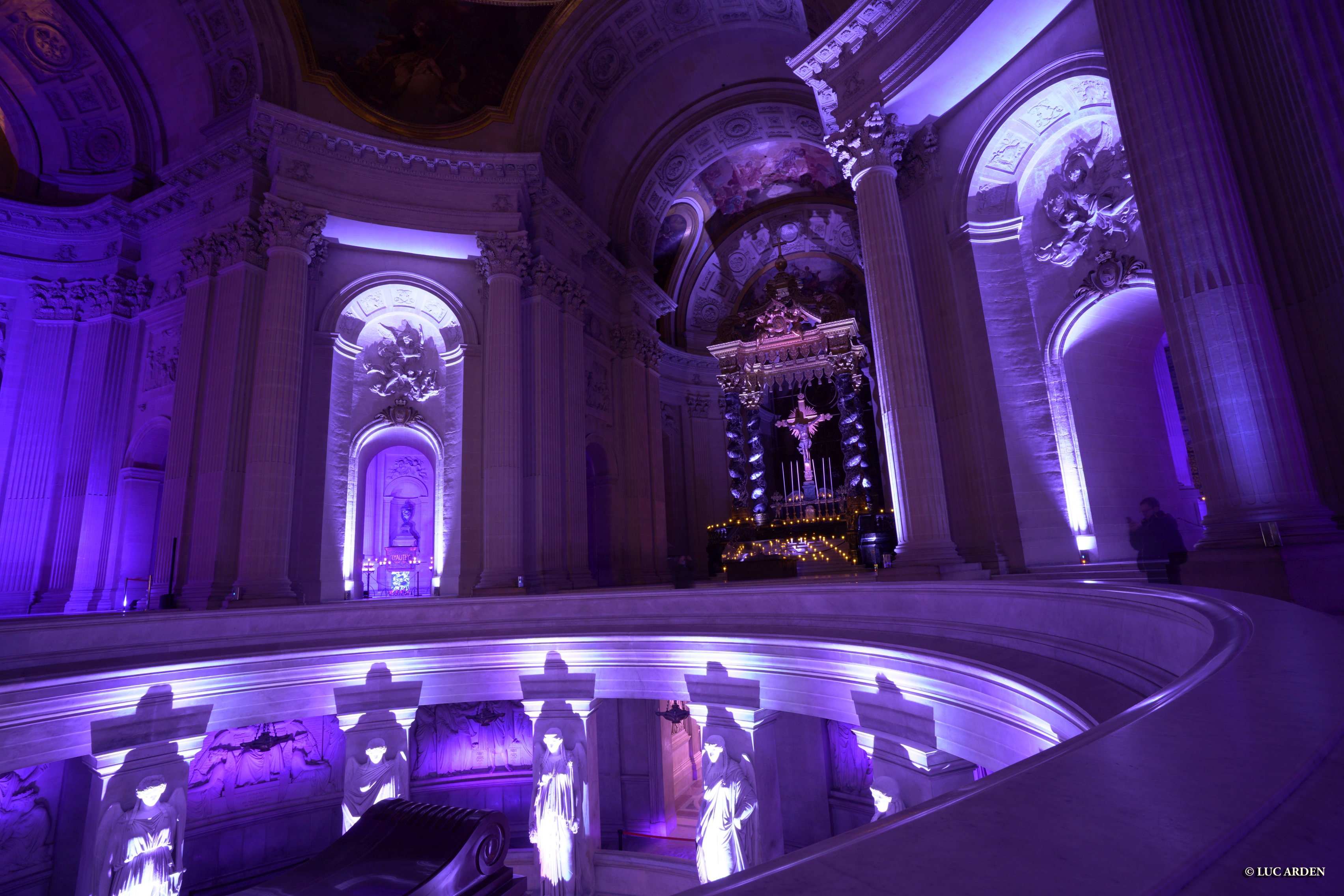 For the 200th anniversary of Napoleon's death, extend the magic of the show by an illuminated night stroll in the Dôme Church, where his ashes lie. This unique and extraordinary experience will allow you to encounter some of the sentinels that guard the Emperor in his last home : Vauban, Lyautey, Foch, the Aiglon and many others.
Unfortunately, people with reduced mobility cannot access to the Dôme Church.