This year again, come and live a unique night outside of time at the heart of the Invalides. Amaclio Productions offers you a memorable evening. With the 10th edition of La Nuit aux Invalides, called « Napoléon - The Flight of the Eagle », come and rediscover the phenomenal journey of a man that made Europe breathe at his rhythm for twenty years.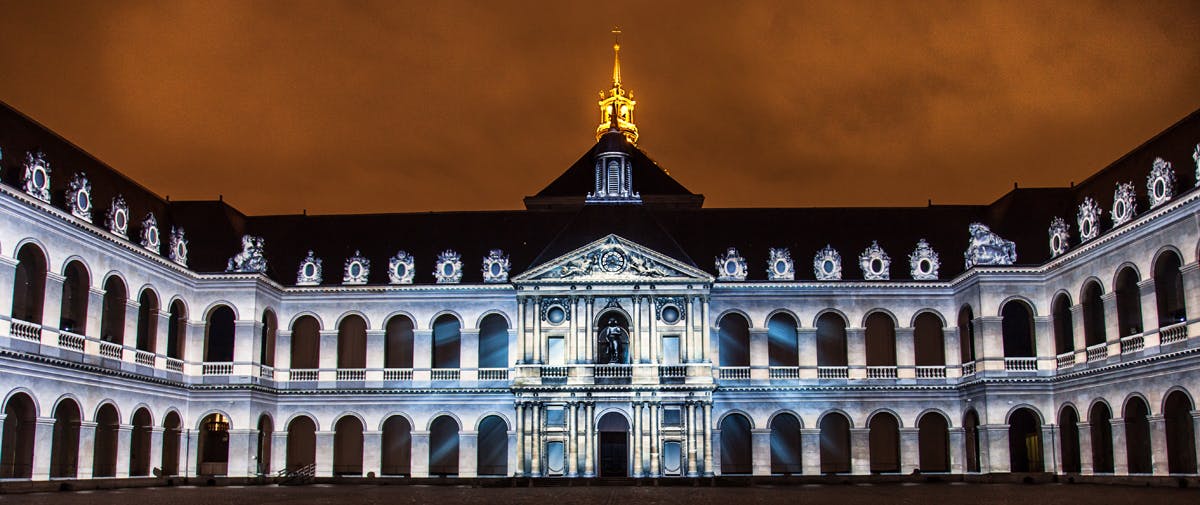 On the occasion of this bicentenary of his death, rediscover the life of the Emperor and enter the Napoleonian legend thanks to an unprecedented technological deployment offering an extraordinary immersive experience. His epic left us with an incredible heritage, both in the civil and military fields, that is still to uncover.
Since 2012, La Nuit aux Invalides has conquered an ever-bigger audience, seducing both Parisians and tourists, but also history lovers and fans of spectacular shows. This family performance, simultaneously monumental, majestic, and immersive, is a must-see of the summer in Paris.