This year again, come and live a unique night outside of time at the heart of the Invalides. Amaclio Productions offers you a memorable evening. With the 8th edition of La Nuit aux Invalides, called « Au commencement », listen to the wonderful tale of the foundation of this 350 years-old mythical landmark.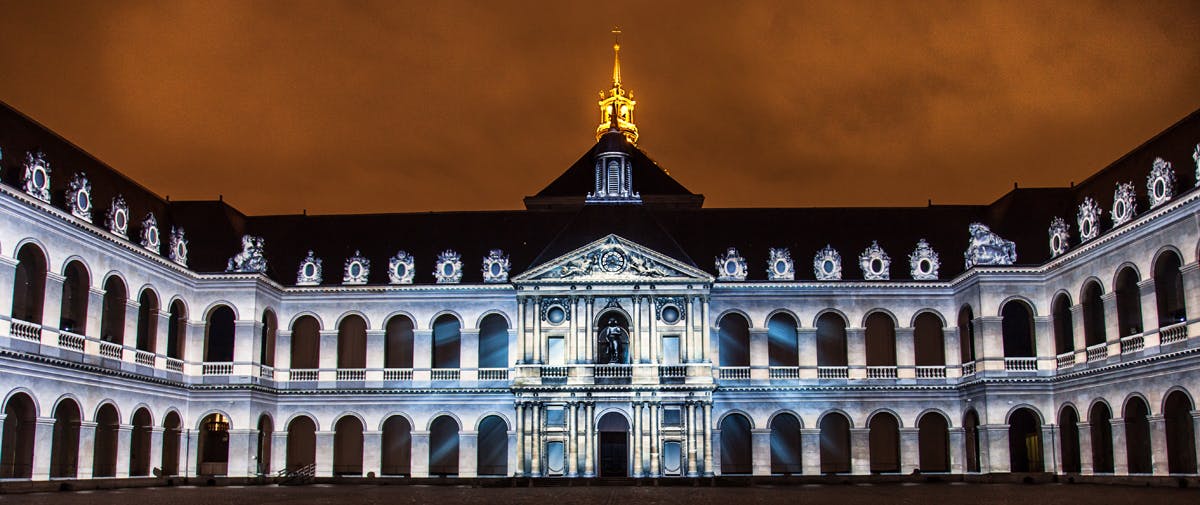 Plunge into 3000 years of a history that has shaped the Lutetia of yesterday and the Paris of today. Immerse yourself in the history of France thanks to a unique technological experience in high-quality digital video and audio. 
Since 2012, La Nuit aux Invalides has conquered an ever-bigger audience, seducing both Parisians and tourists, but also history lovers and fans of spectacular shows. This family performance, simultaneously monumental, majestic, and immersive, is a must-see of the summer in Paris. 
At the end of the show, extend your evening with a night stroll staged by Bruno Seillier inside the Dôme Church, discover a poetic and enchanted course, and go looking for Vauban, Lyautey, Foch, l'Aiglon and all the people surrounding the Emperor's tomb. Seize the unique opportunity to visit this place by night!